Violin Varnish Colophonium
"Marciana"Type
(Raw Pine Resin, Linseed)
Stradivari Type Violin Varnish
This Varnish can be made from Linseed oil and Greek Pitch, there is a flow in the solvent free, as it is to paint.It can also thin with turpentine.Ground ideal for primer is gold with tan naturally.
It hardens in UV light. Moreover, if a lake color is mixed, varnish of a favorite color can be made.This violin varnish is made with the prescription described in "Marciana Manuscript".
Products
Violin Varnish Colophonium
"Marciana"Type
(Raw Pine Resin, Linseed)
"Marciana" Type Violin Varnish heats Colophonium for a long time, and makes it.
It is made from Colophonium, mastic, and Linseed oil.
With a non-solvent, there is a flow and it can apply as it is.
Please apply this varnish as it is.
A reddish brown color having dye and no pigments and deep sticks.
No.003 Violin Varnish "Marciana"Type
Light Brown,Red Brown,Dark Brown
50g 3,000JPY
100g 6,000JPY。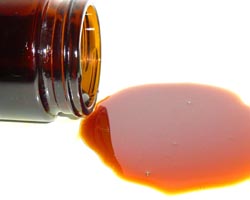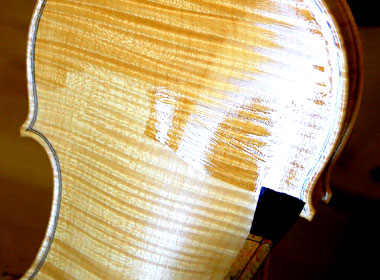 Violin Varnish Ground
"Vernice Liquida"Type
(Sandarac , Walnut)
No.001 Violin varnish Ground
This violin varnish is a solventless "Vernice Liquida-Type".
50g  3,000JPY
100g 6,000JPY
Violin Varnish Pure Amber
"Vernice Liquida"Type
(Amber , Walnut)
It is reappearance of "Vernice Liquida"type amber oil varnish made in the 16 to 17th
century.
This is made only from amber and walnut oil.
With a non-solvent, there is a flow and it can apply as it is.
The high fluorescence of amber oil varnish backs up the color of a violin brightly.
It is possible to use it for "Violin Varnish Ground", mixing.
Moreover, if a lake color is mixed, varnish of a favorite color can be made.
No.002 Violin Varnish Pure Amber 
50g 3,000JPY
100g 6,000JPY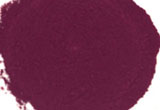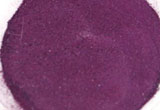 Alizarin Rosin Lake Purple
Cochiniel Rosin Lake Purple
(Original Product)
Alizarin's Michaelman lake pigment. We are producing only in the world. It is a lake pigment that becomes completely transparent. It is purple.
It is our original product.
10g 3,000JPY
Cochiniel Rosin Lake Purple
10g 4,000JPY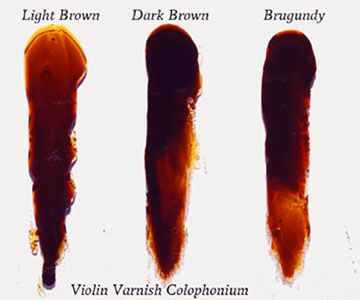 Colophonium type oil varnish.
It is made from Brugundy resin and linseed oil without using dye and pigment. Burgundy resin is a colophonium type resin characterized by strong dichroism of red brown and orange.
50g 5,000JPY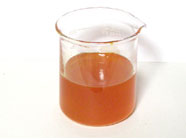 Linoxin G is hydrolyzed the polymerization fatty acid ester which stiffened natural linseed oil by the natural oxidation and had a polymerization fatty acid.It is added in paint to use for a violin, a lute, a classic guitar, other stringed instruments, an electric guitar, the enclosure of the audio system.It seems that grain of wood is polarized beautifully.
A sound becomes transparent distinctly.Linoxin G dissolves in alcohol.and do not dissolve in a mineral terpen, oil of turpentine.About how to use Linoxin, please read an example of the following Recipe.
Jean Felix Watin " L`art du Vernisseur" 1772
Sandarac    125g   11.0 %
Gomma Laca  62g     5.5%
Mastic     62g    5.5%
Elemi     31g     2.7%
Etyl Alcohol  1litter  74.8%
addition
Linoxin G    5g    0.5%
No.010 Linoxin G
  100g 1,000JPY


 Color Sample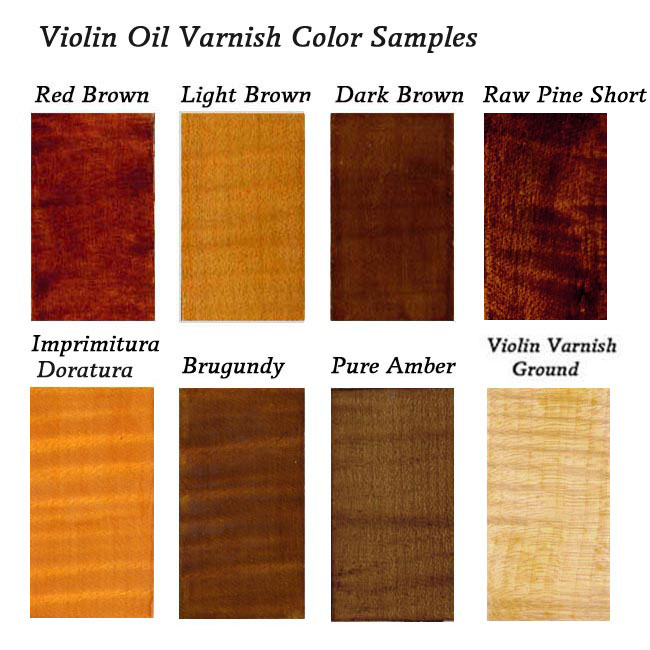 ---
Infomation
contact mail : info@nlinoxin.co.jp
fax : +81-554-66-3724
Comoa-shiotu 4-13-9,Uenohara-city,Yamanashi-pref 409-0126 Japan
Nihon Linoxin Co.

Payment is money order international
or PayPal.
Japan Post Bank。